Our MOVING industry report is a comprehensive overall presentation of the driving school industry with the most important, business-relevant data. This is updated every 2 years and contains, in addition to the number of driving schools and driving instructor license holders, data on the business development of driving schools, the situation of driving instructors in the labor market and much more.
Jörg Michael Satz, President of MOVING: "I am pleased to offer a new MOVING industry report for driving schools. In this industry report you will again find a lot of information relevant to the industry. Among other things, an evaluation of the consequences of the Corona pandemic for driving schools, which has emerged from numerous representative MOVING surveys over the past year. Thus, in line with the current situation, you will get an insight into the impact of the first lockdown on driving school companies."
Here you have the possibility to request documents by providing your e-mail address:
MOVING driving school report 2021 [EN]
Please contact us if you would like to receive a short version of the sector report in English.
E-Mail: info@moving-roadsafety.com
MOVING driving school report 2018 [GER]
Here are a couple of the industry figures picked up in the industry report [GER]:
Sales data and the number of driving schools refer to taxable driving and flight schools with annual sales of €17,500 or more, as this is not further differentiated by sales tax statistics. MOVING estimates the share of flight schools at around 2%.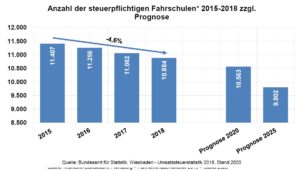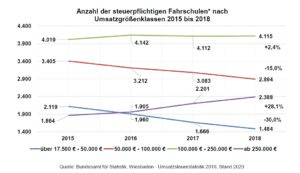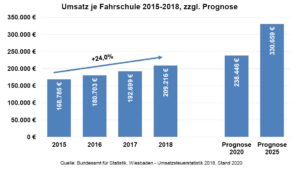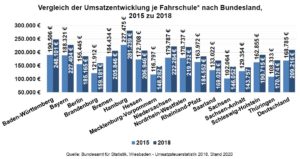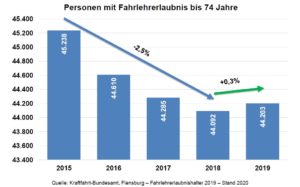 The first MOVING industry report (2016 [GER]) is also freely available for download.